Mango Breakfast Bowl

SERVES 4 servings
Ingredients
4 medium – mango
2 cup – Greek yogurt, vanilla
2 teaspoon – honey
1 teaspoon – cinnamon
1 cup – granola
1/2 cup – almonds, sliced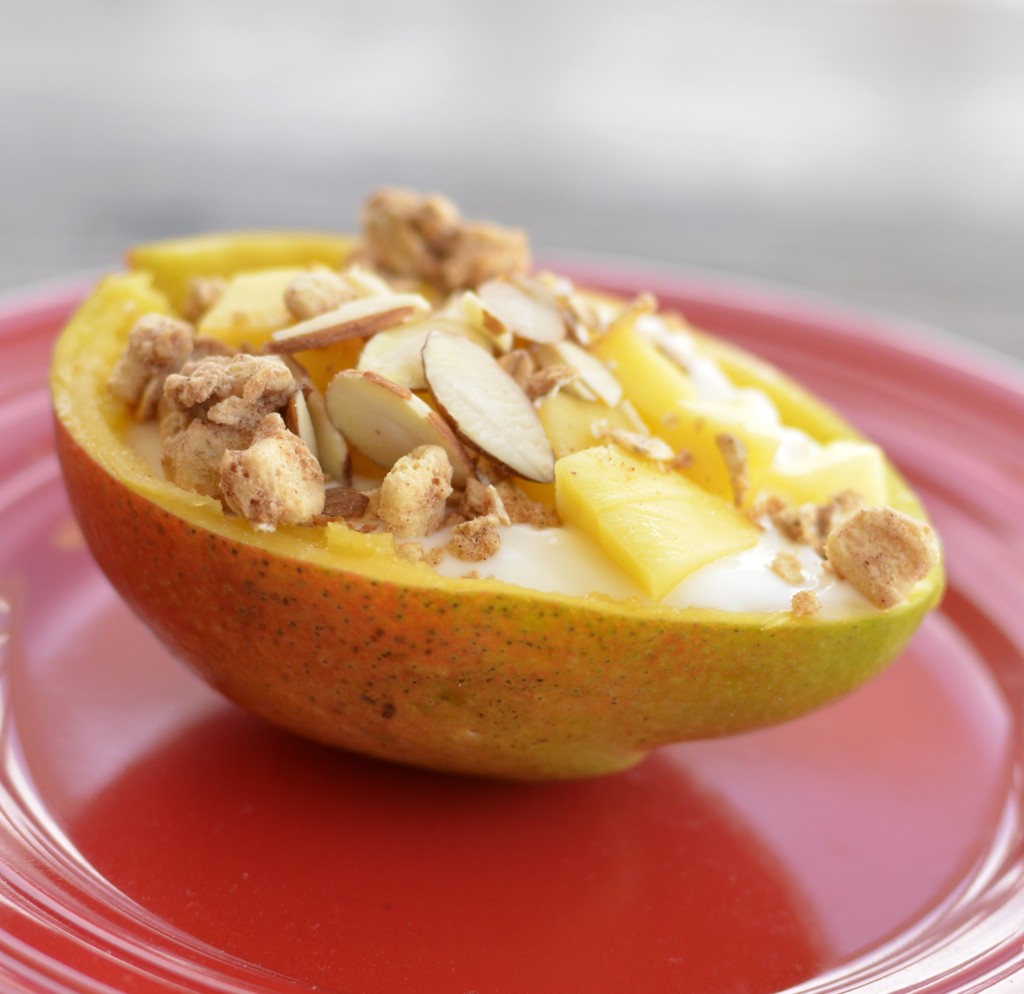 Directions
Cut mango in half, slicing off the sides and avoiding the pit. Slice the mango flesh in a diagonal fashion, being careful not to cut through the skin. Scoop out the mango pieces and place in a bowl. Reserve the mango "shells."
In a mixing bowl, blend together the yogurt, honey, and cinnamon; stir in the cut mango.
Scoop out an even amount into each of the mango shells, and top each with some granola and almonds.
FIND MORE RECIPES AT SUPERHEALTHYKIDS.COM