Homemade Hot Pockets

SERVES 4
Ingredients
8 serving – pizza dough, whole wheat
3 cup – spaghetti or marinara sauce
8 serving – turkey pepperoni
1 cup – spinach
8 ounce – mozzarella cheese
1 cup, pieces or slices – mushrooms, white
Serve With:
2 cup, chunks – pineapple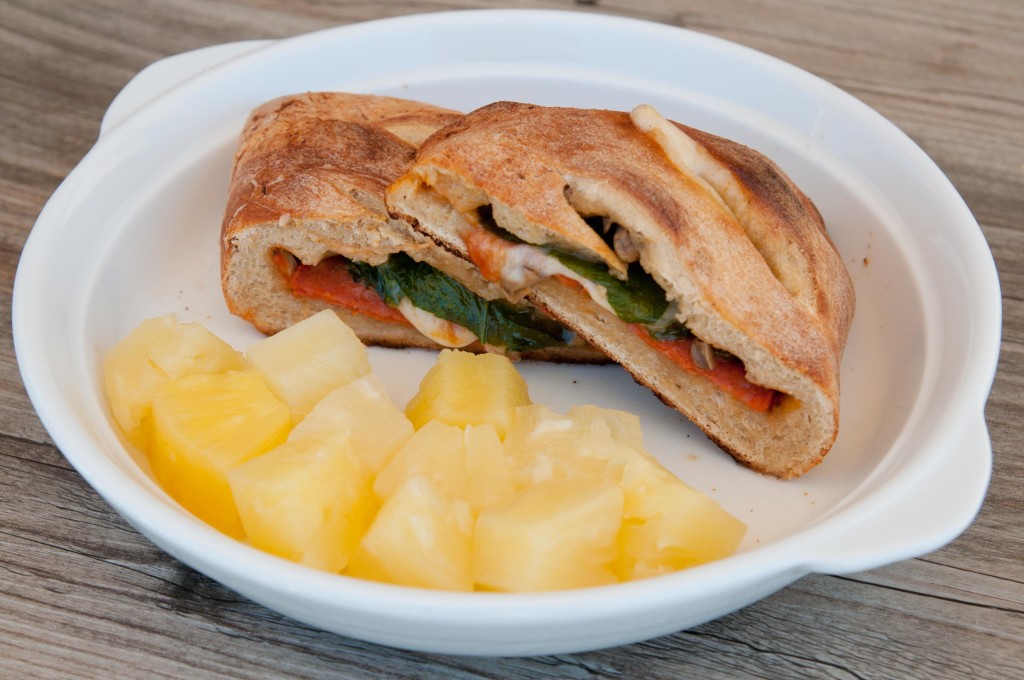 Directions
Preheat oven to 450°F. If using a pizza stone, be sure to place into oven now.
Divide dough into 8 equal pieces. Roll each piece of dough into a rectangle. (Get creative and make them smaller or larger depending on which hands will hold the pocket.)
Shred cheese; chop mushrooms and pineapple.
Add 2-3 tablespoons of sauce onto one side of each of the dough pieces, leaving an area around the edge so edges can be sealed together. Add desired fillings to 1/2 of each rectangle. Fold other half over to form a pocket; seal edges by pressing the dough together. Cut a small slit into each pocket and place them on a baking sheet (or pizza stone).
Bake for 12-15 minutes or until golden brown. Allow to cool. Serve with pineapple on the side.
FIND MORE RECIPES AT SUPERHEALTHYKIDS.COM