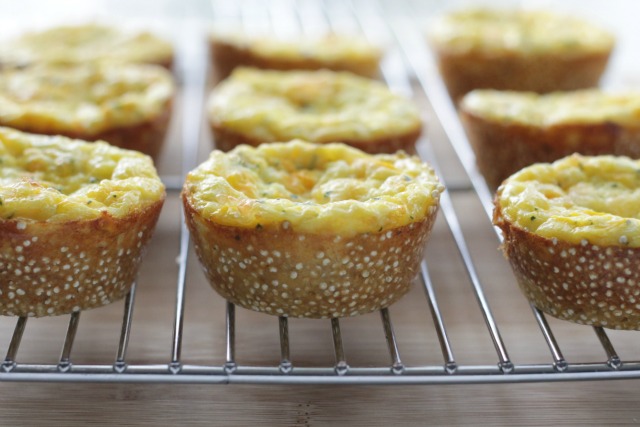 We've been trying to keep our fridge stocked with healthy snacks lately and these Quinoa Crusted Quiche are one of our favorites. These are delicious warm out of the oven, reheated after being stored in the fridge, or at even at room temperature—either on their own or dipped into salsa or ketchup. And they are packed with protein due to both the eggs and the cottage cheese, so they keep us going longer than many other foods do.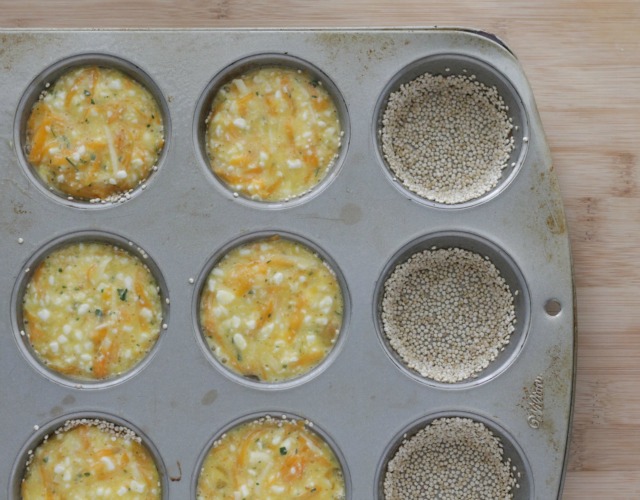 The crust on these egg muffins is made with raw quinoa, but since the grains absorb some moisture as they cook, it's nice and soft once they come out of the oven. I love using quinoa this way because it's unexpected and it's a lot easier than making a traditional quiche crust. There's a nice mix of protein, calcium, carbohydrates, and produce in these muffins too, so they make a really excellent mini meal. I love them as a mid-morning or late afternoon snack since one has enough to hold me over until the next meal and they are super handy to have on hand when we need a quick dinner component.
These mini muffins are awesome for little eaters since they are very soft, so even older babies and toddlers can manage them easily. The vegetables cook right into the egg batter, so there's less of a chance that your little one will try to pick the squash out. And if you don't have butternut squash on hand, you can use finely chopped broccoli, frozen thawed peas, shredded carrot, or shredded zucchini.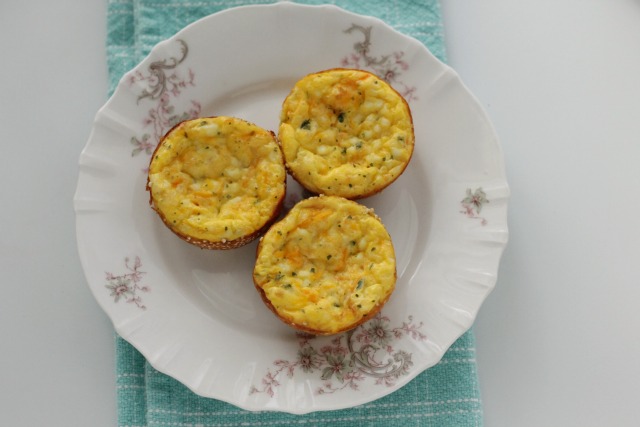 You can make these on the weekend and keep them in an airtight container to serve up during the week and you can even freeze half of the batch to enjoy later in the month!
Amy Palanjian shares recipes and feeding inspiration for little ones at Yummy Toddler Food. Follow her on Instagram or find her on Facebook.